Speeding, careless driving blamed for two traffic accidents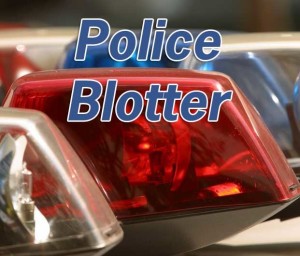 State police from the Embreeville barracks made four drunken-driving arrests in the first two weeks of February in the greater Coatesville area.
Raymond Lyons, 59, of Coatesville, was stopped on the Rt. 30 Bypass, west of Rt. 322 in Caln Township, police said.  Linda Sue Escobedo, 48, of Kinzers, was cited on Feb. 10 at 12:30 a.m. on westbound Lincoln Highway near Rt. 82 in Coatesville, police said.
Christopher Thomas Abdala, 23, of Coatesvllle, was traveling westbound on West Chester Road in South Coatesville when a trooper said he noticed the rear taillight was out on Abdala's 2003 Buick Lesabre; upon initiating a traffic stop, Abdala was found to be driving under the influence of alcohol, police said.
Victor Gomez-Nava, 25, of Coatesville, was stopped on the westbound Rt. 30 Bypass at Rt. 113 in Downingtown on Feb. 7 at 2:26 a.m. and found to be driving under the influence of alcohol, police said.
Brandon Christopher Marcoux, 19, of Coatesville, was found in possession of drug paraphernalia on eastbound Rt. 30 at the Reeceville Road off-ramp in Caln Township at 6:52 p.m., police said.
State police charged Jeremy Seaton, 36, of Coatesville, with simple assault on Jan. 13 at 8:12 a.m. Police said the incident, during which Seaton grabbed a woman by the neck in a chokehold and threatened her life, occurred in the unit block of Penn Avenue in South Coatesville. Seaton was intoxicated when troopers arrived, police said.
Police lodged retail theft charges against Shachia F. Carter, 20, and Antwen T. Mays 20, both of Coatesville. They were accused of attempting to steal $576.95 worth of merchandise from the Walmart in East Marlborough Township, police said.
State police are investigating a hit-and-run accident that occurred Jan. 18 at 1:52 p.m. in Valley Township. Police said a crash occurred on the eastbound Rt. 30 Bypass near Airport Road. A driver in an unknown make of vehicle traveling in the left lane, drifted into the right lane and struck a 2002 Ford Explorer while passing it but did not stop, police said.
A three-vehicle crash on Jan. 29 at 8:05 a.m. in Caln Township was caused by speeding, police said.  Kathi J. Wilson, 52, of Lancaster, was traveling eastbound on the Rt. 30 Bypass, east of Reeceville Road, when she spun 180 degrees and traveled into the left lane, striking a 2008 Ford Focus carrying two children; the impact propelled the Ford into a 2013 Volkswagen Passat, police said. Wilson was cited for driving too fast for conditions, police said. Wilson and the driver of the Ford, a 34-year-old woman from Coatesville, sustained minor injuries, police said, adding that the children were restrained in safety seats.
A two-vehicle crash on Feb. 9 on Rt. 30 near Airport Road in Valley Township resulted from following too closely, police said. Erika C. Marion, 29, of Leola, was cited after her 1993 Ford Explorer left the roadway, hit a guide rail and then rear-ended a 2008 Toyota Corolla, police said.